Te Anuanua
The rainbow of Bora Bora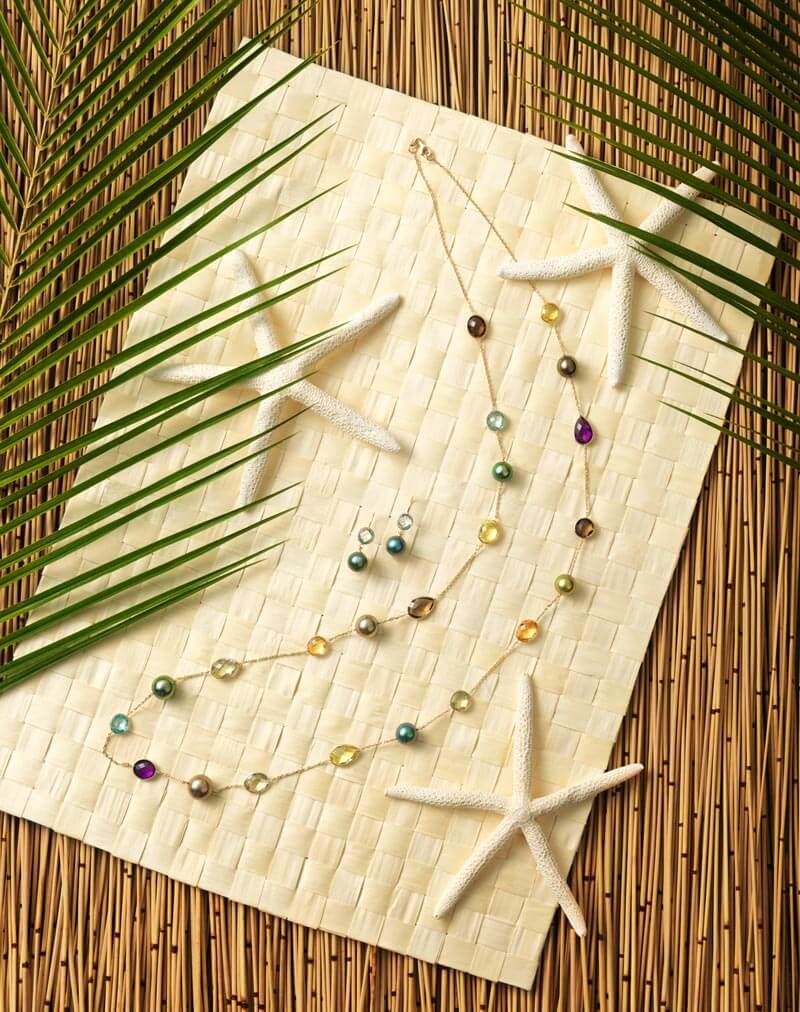 Imagine the aura of Bora Bora's resplendent rainbows evoked in a yellow gold semi-precious stone and pearl sautoir. Wear it and be transported to this earthly paradise.
14Kt yellow gold, topaz, lemon quartz, citrine, peridot, amethyst and pearls with matching pearl earrings.
Contact us for more information or to request a quote.
Tahitian pearls description:




Stones : Topaze, Lemon quartz, Citrine, Peridot, Amethyst
If you like this jewel, here are other associated signatures :