Arearea
Source of great fun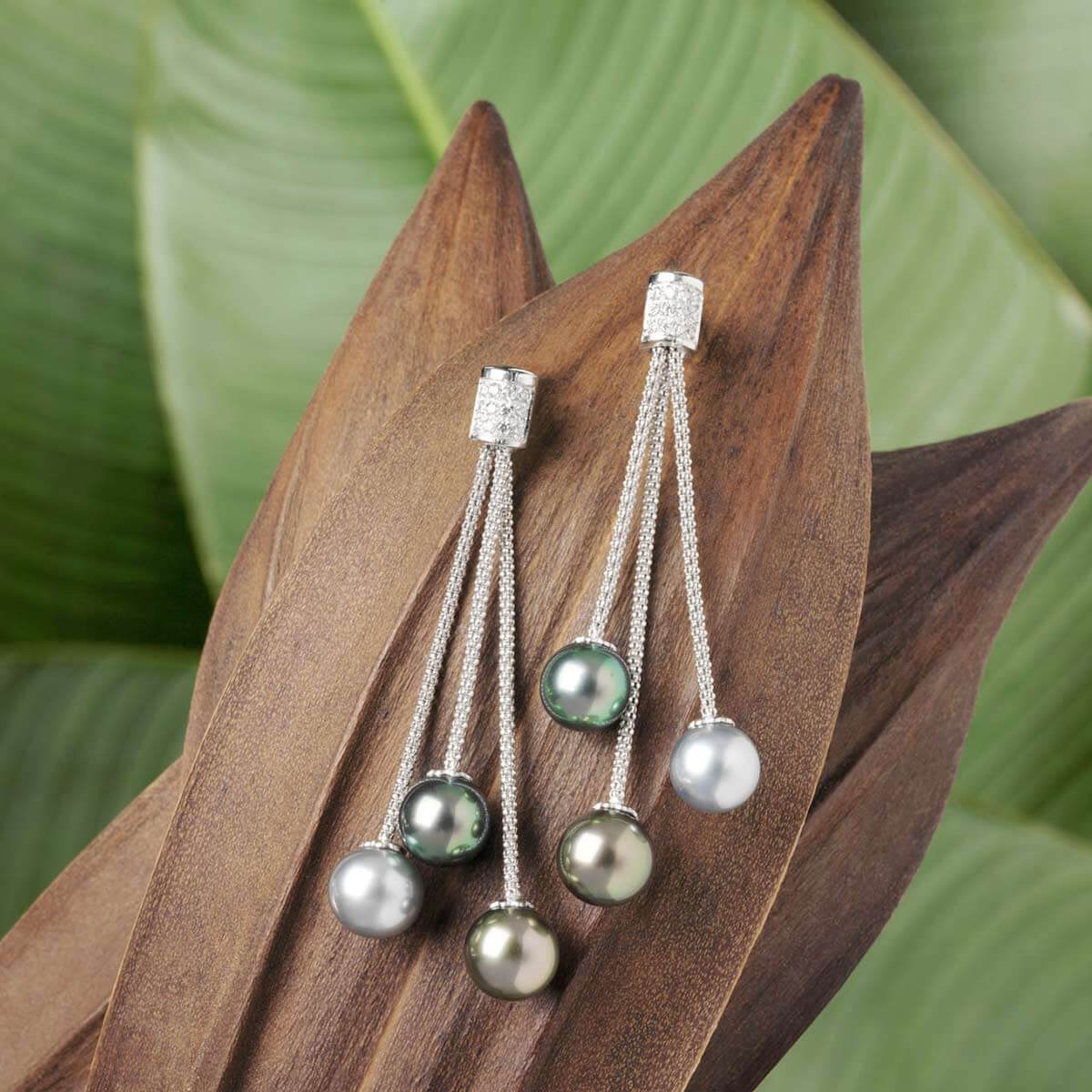 6 Tahitian pearls diamond Earrings set in 18Kt white gold
Also available in 18Kt yellow gold.
The inspiration
A precious and delicate hamony is at the heart of this creation. Beauty, exigence and compassion will be virtues of the women who wear it. Destined for night wear, they catch attention. It is a beautiful pair of triple-shade pearls set on white gold with diamonds for an unparalleled effect.
Contact us for more information or request a quotation.
Tahitian pearls description: