Tahitian Cascade
Simple, elegant and beautiful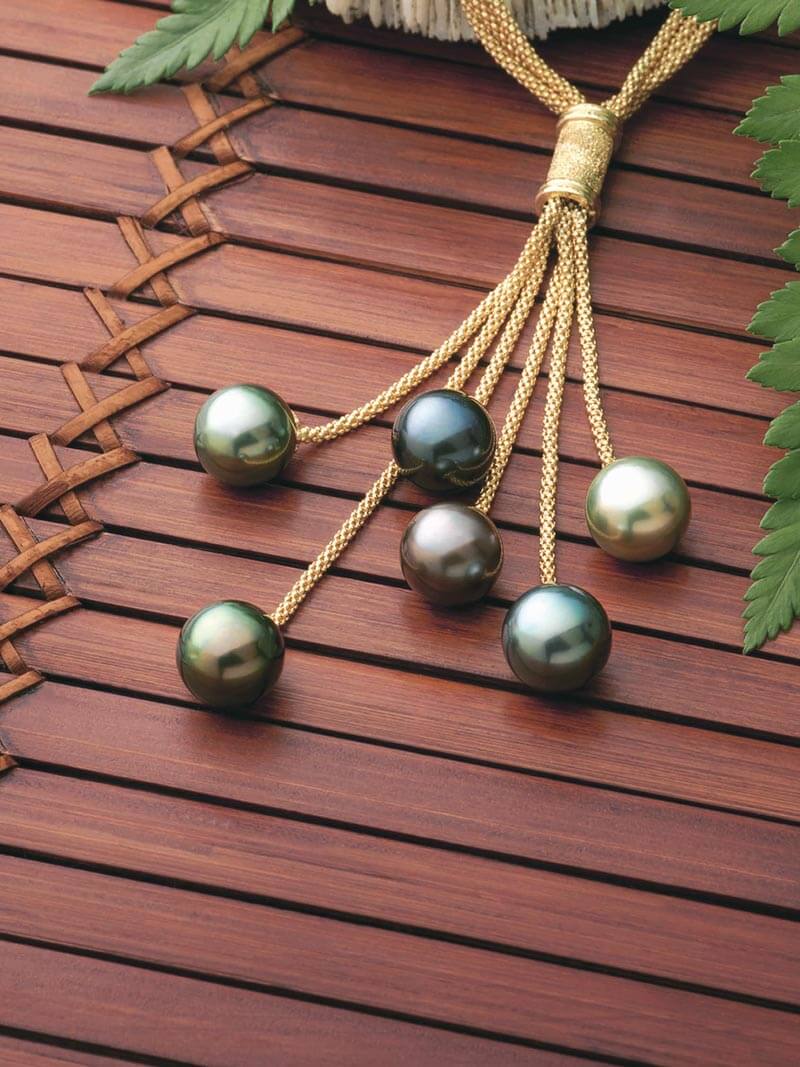 Fluid grace
A delicate flow of striking symmetry inspired by the dancing waters of a Tahitian waterfall. An 18Kt yellow gold necklace holding six multi-hued Tahitian pearls immerses the wearer in its beauty.
Also available in 18Kt white gold, with six Tahitian pearls, and in silver with five Tahitian pearls.

Contact us for more information or request a quotation.
Tahitian pearls description:



If you like this jewel, here are other associated signatures :