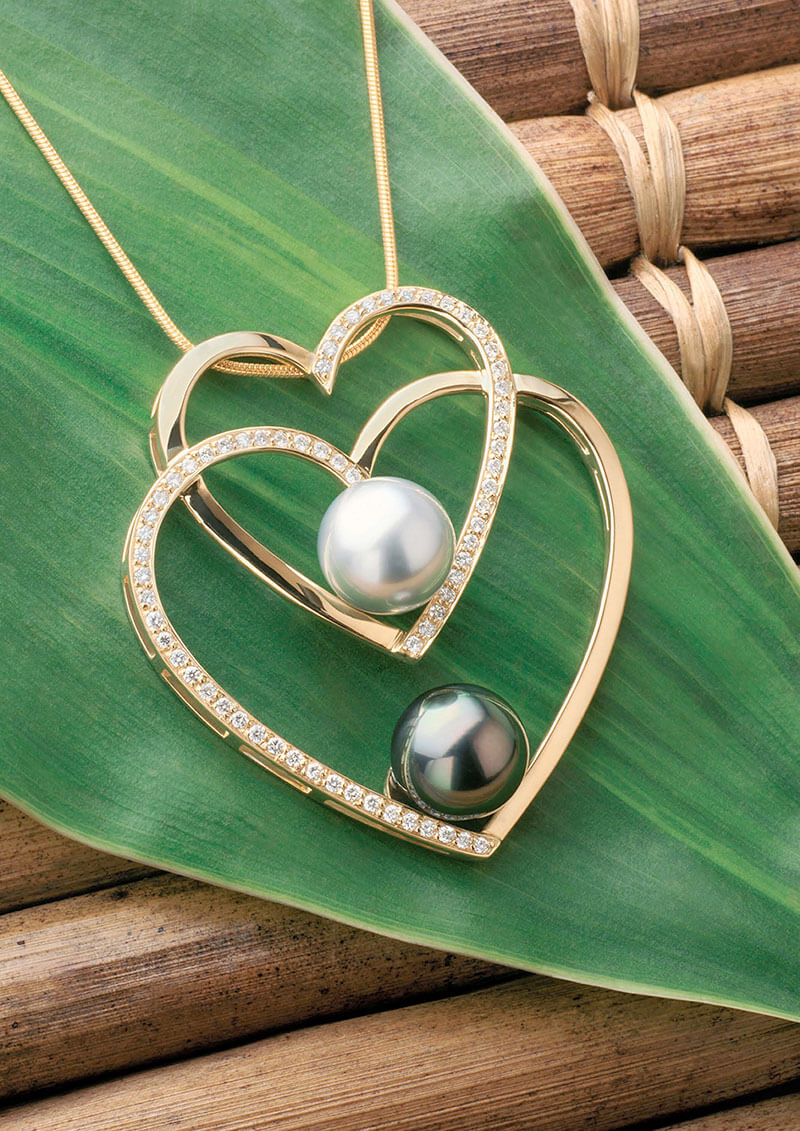 18Kt yellow gold diamond double heart pendant with 2 Tahitian pearls
Also available in 18Kt white gold.
The inspiration
Because Love is eternal, it has to be cultivated with tenderness. "Here Roa" is a perfect representation of two hearts, bound and joined by pearls, just like two inseparable souls, with a hint of diamonds to express their heated passion.
Contact us for more information or request a quotation.
Tahitian pearls description:



Color: Light Tiare and dark peacock


Si vous avez aimez ce bijou, voici d'autre signatures associées :