Moonlight Enchantment
Awakening of the senses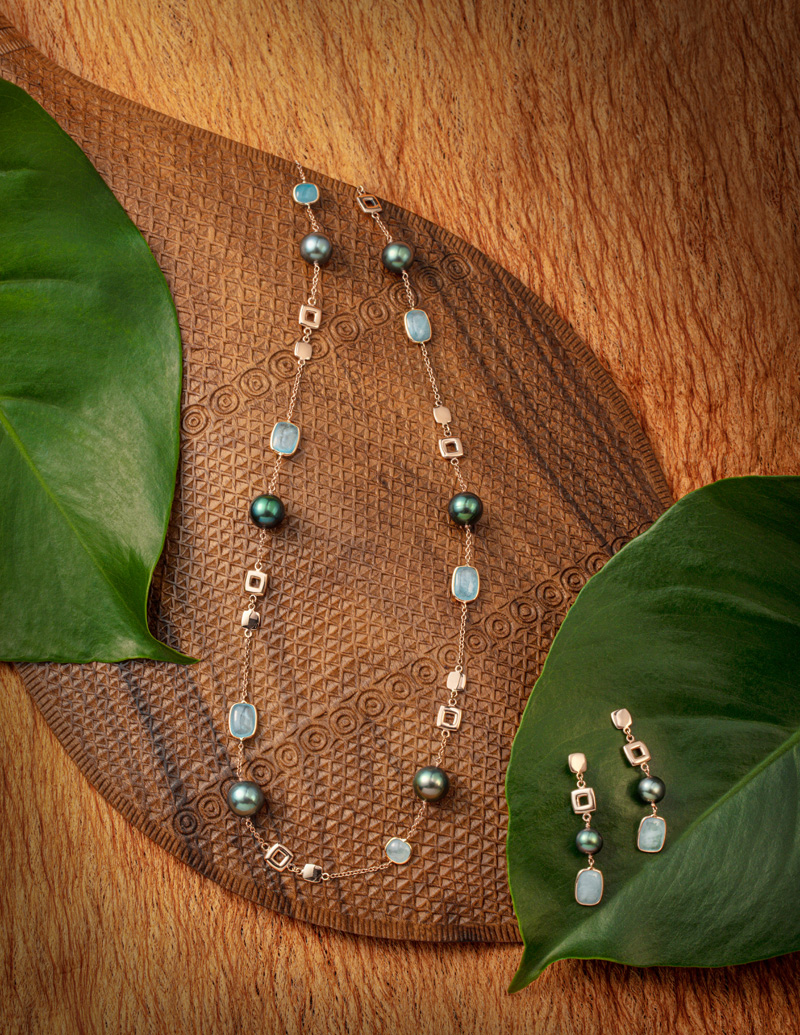 Tahitian pearl moonstone sautoir and earrings set in 18Kt rose gold.
The inspiration
Night time is when true colors are revealed. "Moonlight Enchantment" is a delicate play on the different hues of the Tahitian pearl paired with rose gold and moonstone. The calming moonstone provides inner strength while the pearl brings purity and integrity. Together, they form a powerful combination to enhance your femininity.
Contact us for more information or request a quotation.
Tahitian pearls description:

Shape : Round / Semi-Round


Color : Medium to Dark Moana


If you like this jewel, here are other associated signatures :