A gentle and subliminal intent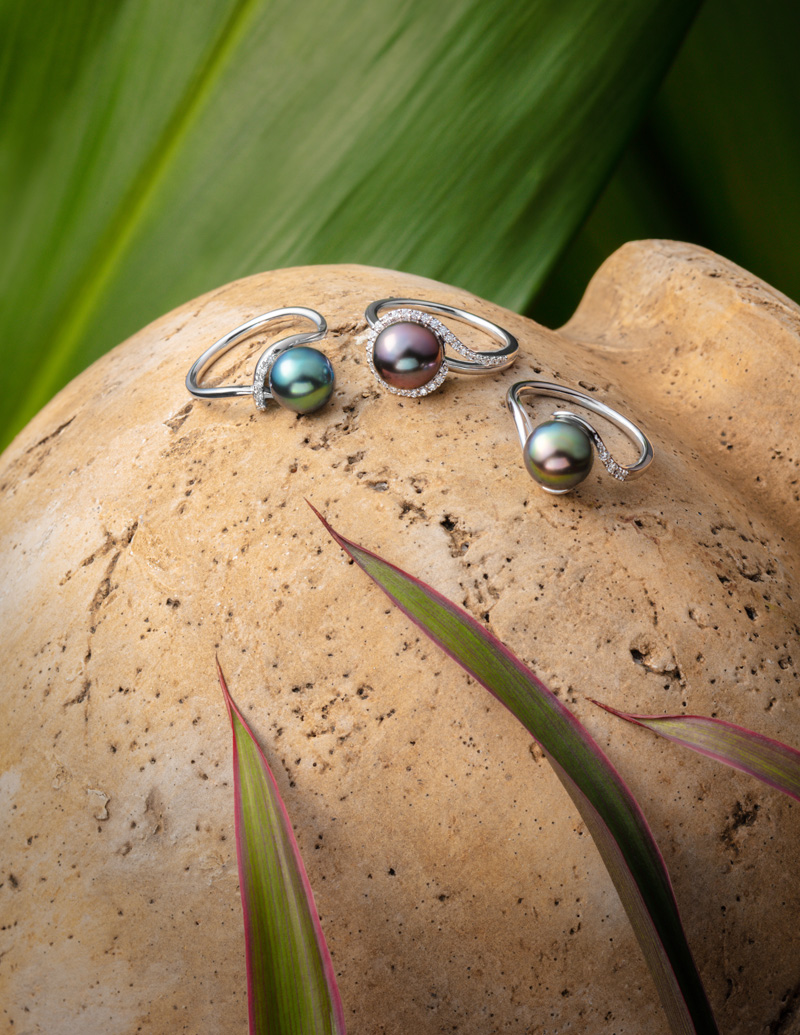 Tahitian pearl and diamond rings in 18Kt white gold.
Also available in 18Kt yellow gold.
Dainty and subtle sparkles to softly enhance the beautiful colors of our Tahitian pearls. This is the perfect piece to express your love for Her.
Contact us for more information or request a quotation.
Tahitian pearls description:

Shape : Round / Semi-Round




If you like this jewel, here are other associated signatures :