Princess
The legend of Otemanu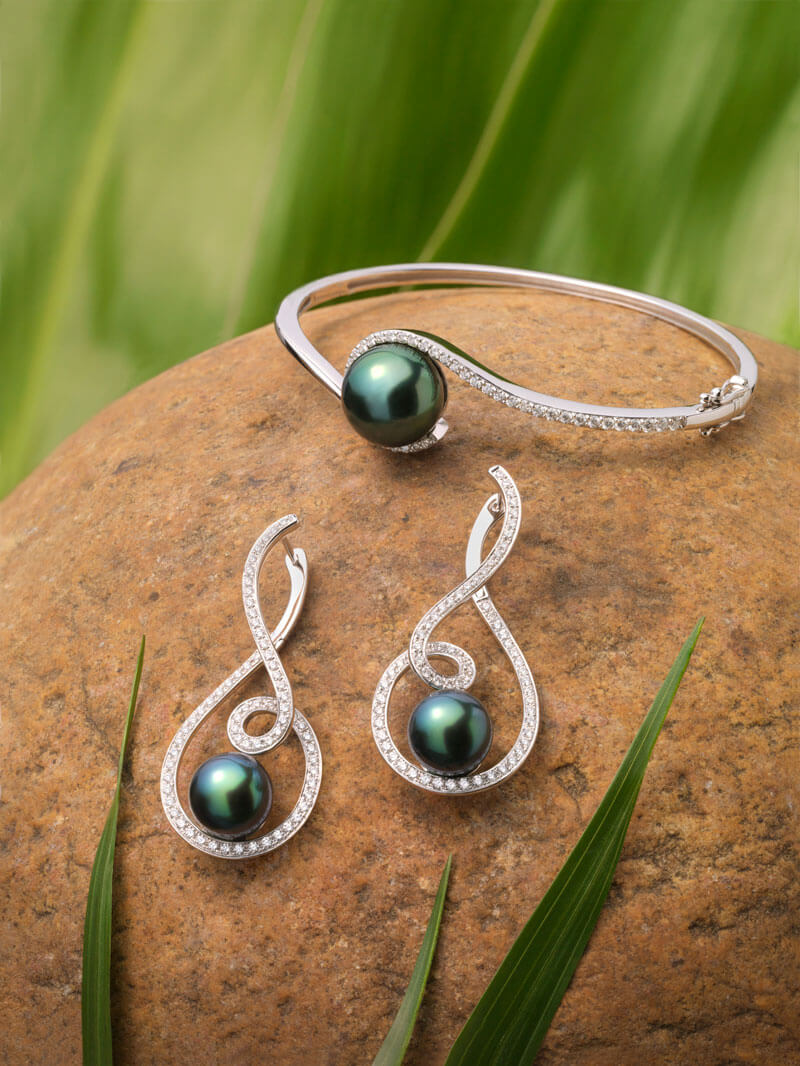 The legend of Otemanu
The lofty green peaks of Bora Bora's Mt. Otemanu and its mythic magic inspired the sensuous swirls of this captivating design.
Tahitian Pearls 18Kt white gold diamond earrings and bangle set.
Also available in 18Kt yellow gold.
Contact us for more information or to request a quote.
Tahitian pearls description:




Precious stones: Diamonds
If you like this jewel, here are other associated signatures: