Tahitian River Collection
Finesse, the Tahitian way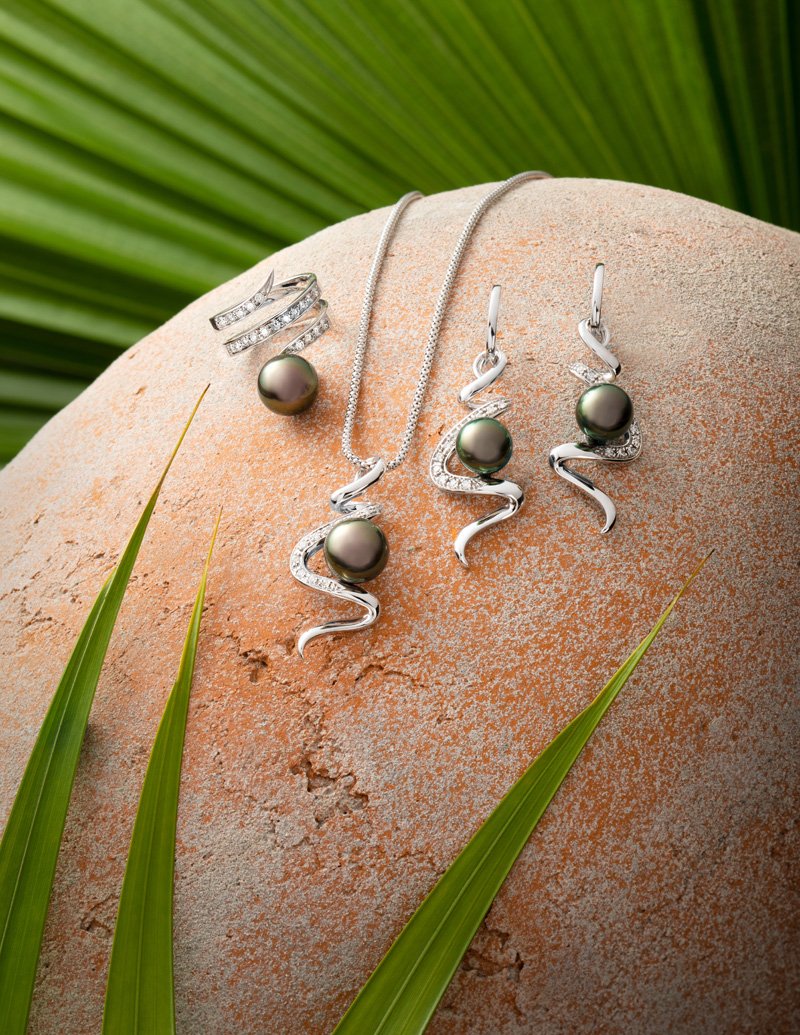 Tahitian pearl diamond ring, pendant and earrings set in 18Kt white gold.
Also available in 18Kt yellow gold.
The inspiration
The flow of a river, captured by the way our diamonds reflect light has a mesmerizing effect to the naked eye. This statement set is a signature piece by Tahia Haring. She received an award for its elegant and creative design which perfectly highlights the rare Tahitian pearl at its center.
Contact us for more information or request a quotation.
Tahitian pearls description:

Shape : Round / Semi-Round




If you like this jewel, here are other associated signatures :