Toru Fetia
Purity, Harmony, Wisdom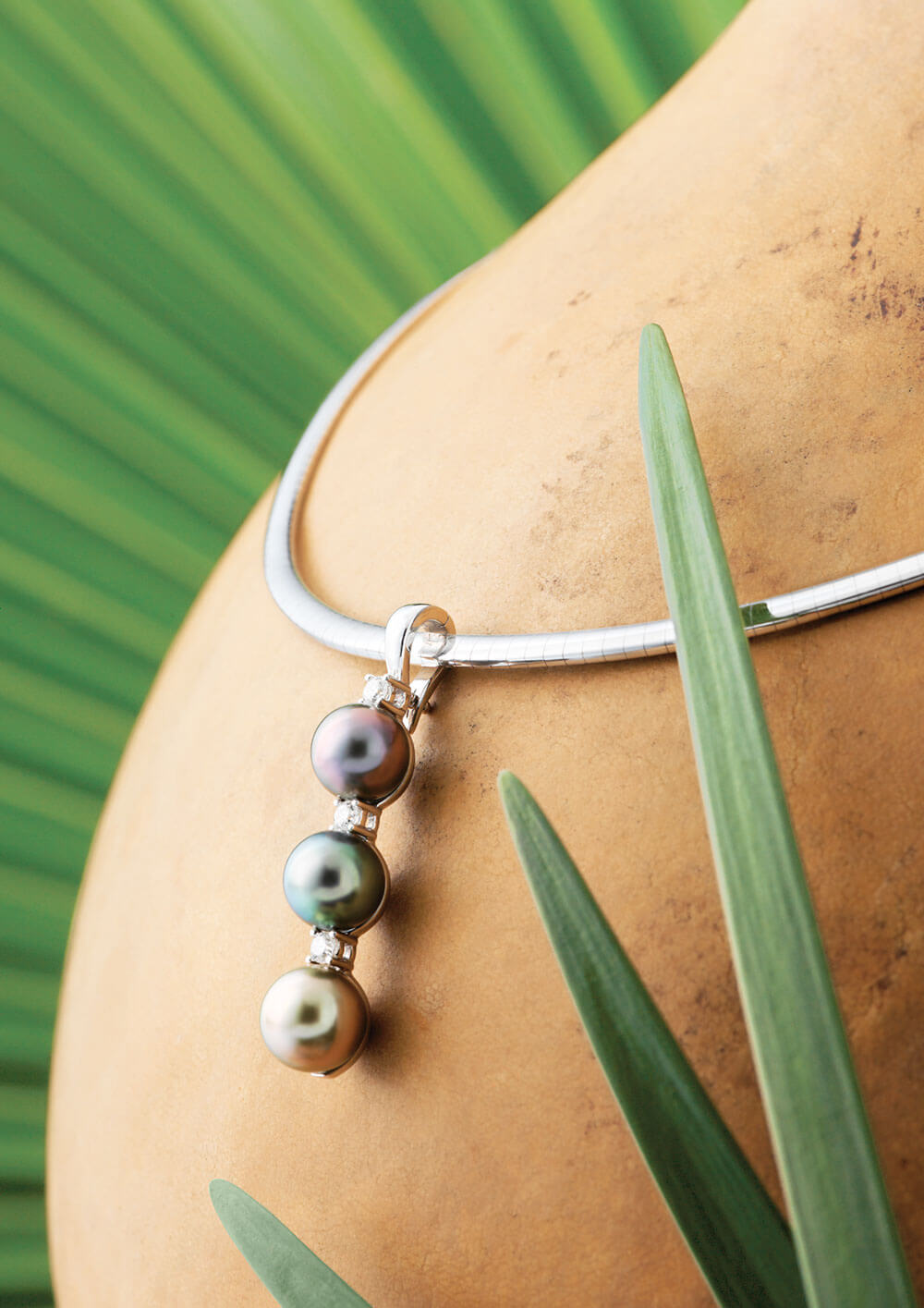 Diamond
 c
lip enhancer set in 
18Kt white gold with 3 Tahitian pearls 
Also available in 18Kt yellow gold.
The inspiration
This pendant is the perfect sampling of different pearl colors – like a piece of rainbow. With its clip setting in white gold and diamonds, this design can be assimilated to different outfits. A pearl is a supreme selection, two pearls represent bonding and three are the ultimate alliance.
Contact us for more information or request a quotation.
Tahitian pearls description:



Color : Cherry, green, gold


Si vous avez aimez ce bijou, voici d'autre signatures associées :