Tahia Pearls but also Manua Pearls and Manua Exquisite Tahitian Art
Tahia Haring is a creative soul. Her passion for design has followed her through each stage of her life and career. Growing up on the island of Moorea, she was originally inspired by her surroundings and particularly by the beauty of Tahitian Pearls.
But it is only after meeting her other half, Raimana Poroi, that she has come to extend this passion to include Polynesian artwork Raimana's passion for unique Polynesian art granted her access to a new source of endless inspiration. It is through their shared passion and collaboration that MANUA Exquisite Tahitian Art & Manua Pearls are born.
This new challenge was taken on by Raimana who has been avidly collecting these exceptional pieces for many years, the selection of which reflects Tahia's artistic expertise. Raimana's passion for pearls, acquired over a long career as a pearl farmer was also enhanced by Tahia's designing skills which brought to life the Manua Pearl collection. The two lovers in life, lovers of art and the Tahitian Pearl have come together to bring you three universes of luxury and rarity.
Manua Pearls website: http://www.manuapearls.com

We will be happy to welcome and guide you through our shops.
| | |
| --- | --- |
| TAHITI | BORA BORA |
| +689 40 823 708 | +689 40 605 820 |
| 9:00am – 5:00pm | 9:00am – 5:30pm |
OPEN : Monday to Saturday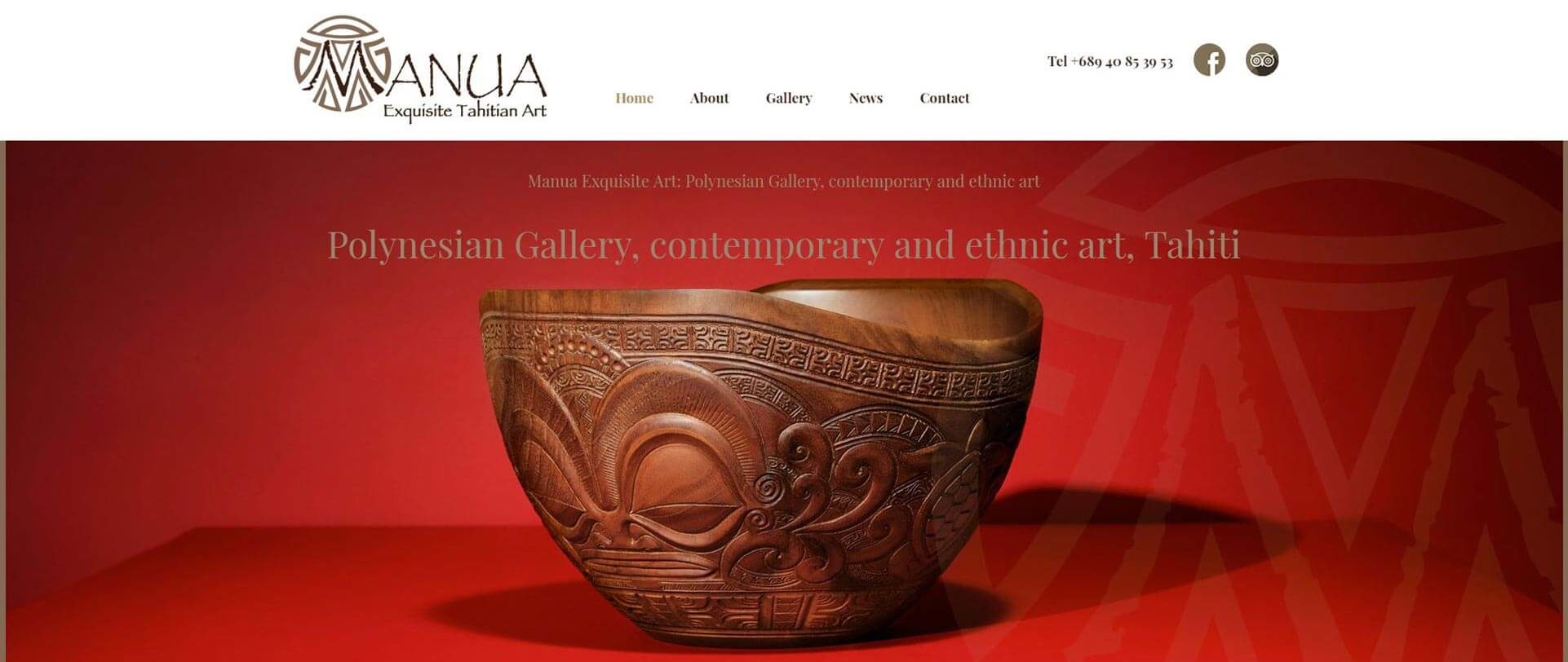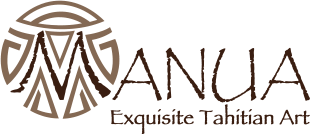 Experience beautiful & unique masterpieces created
by the most talented Polynesian artists.
| | |
| --- | --- |
| TAHITI | BORA BORA |
| +689 40 853 953 | +689 40 603 103 |
| 9:00am – 5:00pm | 9:00am – 7:30pm |
| Monday to Saturday | Every day |