Online purchases terms & conditions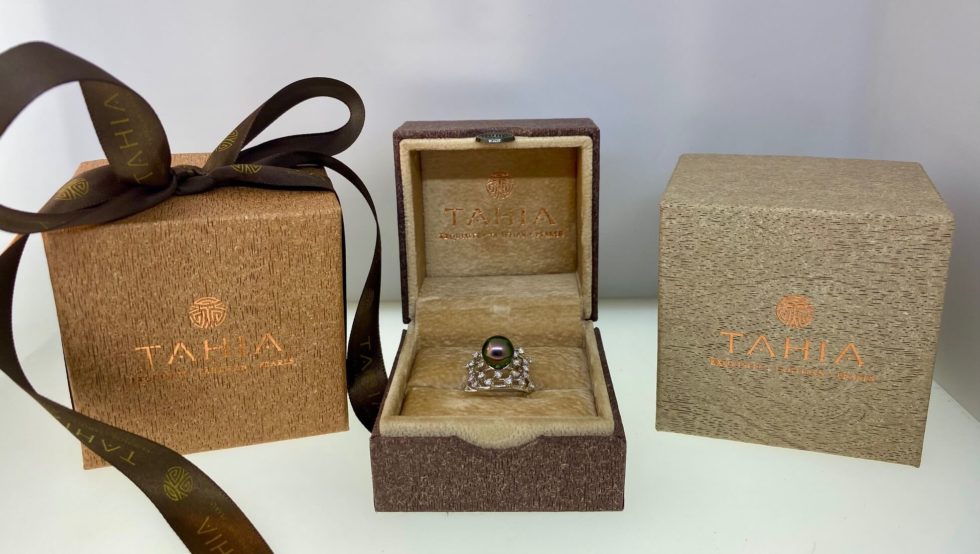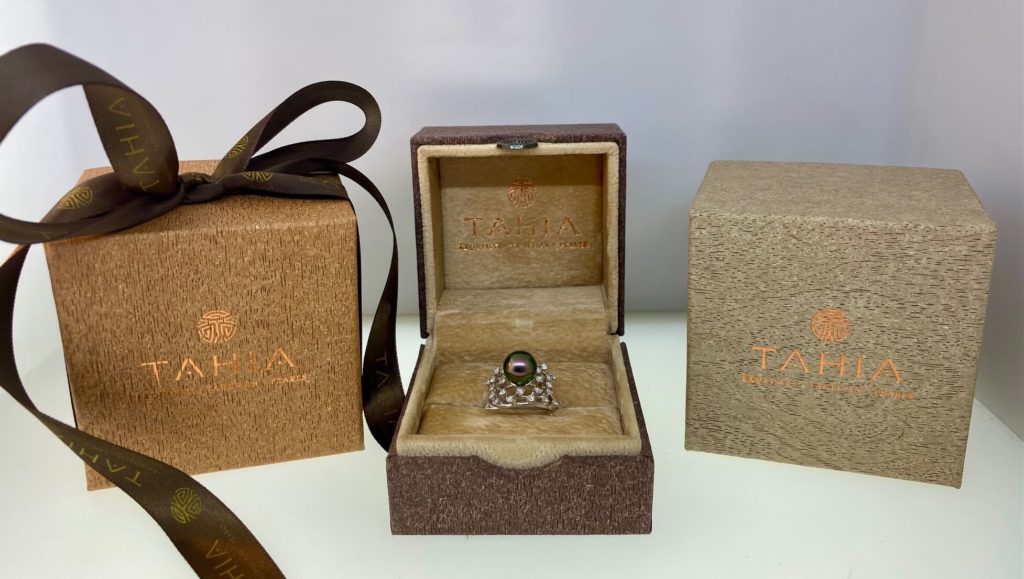 Tahia Pearls ships worldwide and all our jewelry is delivered straight from our stores in Tahiti, French Polynesia via FedEx insured international shipping (delivery time is 1-2 weeks) or via Postal service (delivery time is 3-4 weeks). A store associate will provide you with a tracking number once your order has left Tahiti so you can follow its journey to you.
Prices & Payment Methods
All prices displayed on our website are in euro (EUR) and tax-inclusive. Shipping costs vary based on the carrier, on your location and will be added to your total at checkout. We will provide an estimate exchange rate in USD on your receipt. Note that your bank may use a different conversion rate at the time of transaction.
Secure Payment is carried out through our local carrier, OSB. The accepted payment methods are Visa, Mastercard, American Express, JCB and international wire transfer. Please note that if you choose to pay via bank transfer, your order will be processed after we receive payment in full.
Shipping/Handling & Delivery Policy
All shipments require a signature on delivery. We recommend you inspect your package for damage or tampering before signing and accepting it. Unfortunately, we cannot ship to P.O. Boxes or APO addresses.
If you wish to change your order, you may do so at any time before the order is despatched. Contact us and we will do our best to accommodate your request and inform you of any change to the price they may incur.
If the delivery of your order is delayed, or if there is damage to an item upon delivery, please contact us via email at [email protected] or by phone at (689) 40540600 Monday to Friday from 9:00am to 5:00pm French Polynesia time (GMT-10).
Upon receiving your order, please carefully inspect the contents of the package. If there are any discrepancies between what you ordered and what you received, proceed according to our Exchange and Return Policy.
Please note that any additional charges for customs clearance must be borne by the recipient.
Exchange & Return Policy
Jewelry purchased through this website can be refunded or exchanged if returned to our customer service center within 30 days. Personalized items or other custom orders are not eligible for refund or exchange.
Please note that your original shipping and handling or other additional costs will not be refunded, unless you received a damaged, defective, or incorrect item.
Prior to any returns, please contact us by email at [email protected] or by phone at (689) 40540600 Monday to Friday from 9:00am to 5:00pm French Polynesia time (GMT-10) to receive a Return Authorization Code. Write this number on the outside of your package. Returns must be sent via an insured shipping method such as UPS, FedEx, DHL or USPS to our customer service center at the following address:
South Pacific Partners
4607 Lakeview Canyon Road, Suite 295
Westlake Village, CA 91361
(805) 494-6646
For security reasons, do not write Tahia Pearls on the outside of the box (just the initials TETP). Please note that all returns and exchanges are subject to a quality control inspection before they are accepted.
Shipping and insurance costs are at customer's expense and items must be returned in their original condition. Make sure to include the original sales receipt and packaging to be eligible for a full refund.
Please include a brief note explaining the reason for the return or if you would like to exchange your item for a different size of the same item or for a different item, along with your current home address, email and telephone number. A customer service representative will contact you within 72 hours.
Refunds will be credited to the same form of payment as your original purchase. Tahia Exquisite Tahitian Pearls will request that the credit card company issue a refund to your account for the full amount of your purchase, minus any original shipping, handling, and insurance charges previously applied. Please allow 30 days for the credit to appear on your billing statement.
Tahia Exquisite Tahitian Pearls will not be held responsible for loss or damage of return shipments.
You may also return jewelry purchased through this website to one of our retail stores in French Polynesia within 30 days for an exchange or store credit only.
At Tahia Exquisite Tahitian Pearls, we strive to provide each and every one of our guests with great quality service so you can feel confident in your purchase.
We hope your choice of unique Tahitian pearl jewelry brings you joy for many years to come.