Tahia Haring: Founder, President and CEO of Tahia Exquisite Tahitian Pearls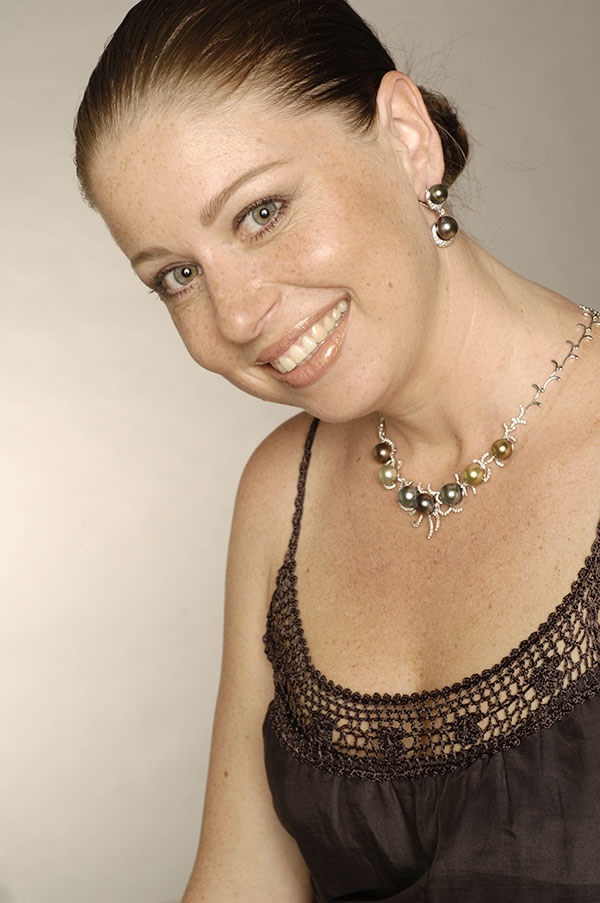 Tahia – A Woman of Many Talents
Accomplished is a word that just begins to describe the many talents of Tahia Haring. A mother of two, business owner, artist and a model crowned Miss Moorea in 1994, Tahia is a multifaceted woman with a deep love of her native Polynesia and a passion for pearls.
Her rare creative vision is born from an intuitive understanding and reverence for the raw beauty and natural riches of Polynesia as well as the vibrant spirit of the Polynesian people, inspiring her to live a life of abundance and joy.
The Artistry of Tahia – A lifetime's passion for learning and creativity

A native of the Polynesian island of Moorea, Tahia owes her success to her spirit of adventure and to her drive to learn from the world's best.
Originally from a family of modest means, Tahia was educated in the United States at the renowned Gemological Institute of America (GIA). The advanced training Tahia received there coupled with her innate artistry and mastery of craft ultimately led to her creating Tahitian pearl jewelry that is among the most sought-after and coveted designs in the world.
Today, Tahia's commitment to excellence and to providing each of her clients with an authentic Polynesian experience has earned Tahia Exquisite Tahitian Pearls' a stellar reputation as one of French Polynesia's top-rated fine jewelry companies.
Awards & recognition for Tahia's creative talents
Tahia's creativity and artistic excellence has been recognized and acknowledged with numerous jewelry industry awards over the years. Some notable honors are:
– Designer of the Year Award for 2006-2007, awarded by the prestigious Hawaii Jewelers Association;
– First place in the Hawaii Jewelers' Association Luxury Jewelry category with her piece, "The Coral Garden", created in 2007;
– Second place in the Hawaii Jewelers' Association Prestige Jewelry category with her creation, "Tear of Joy" in 2007;
– Trophée de la Perle de Tahiti (The prestigious Pearl of Tahiti trophy) in 2008, with her design " New Moon in a Choir of Stars".
Today, Tahia's designs are sought after by many of the world's biggest collectors and buyers.