Princess of Joy Collection
Happiness, romance and pleasure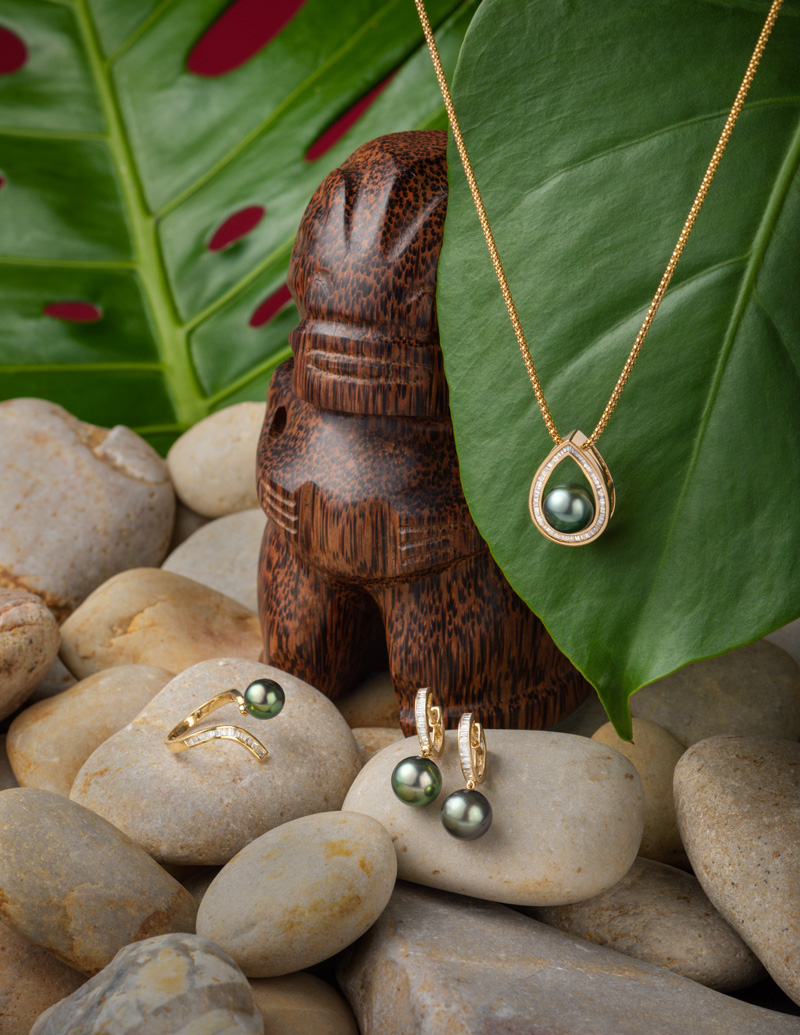 Tahitian Pearls and diamond ring, earrings and pendant  set in 18Kt yellow gold
Also available in 18Kt white gold.
The truly stunning alliance of 18Kt yellow gold, baguette diamonds and a gorgeous Tahitian Pearl will make Her cry tears of joy when she is presented with this set. This collection is outstanding and exquisite. Don't be afraid to indulge!
Contact us for more information or request a quotation.
Tahitian Pearls description:





If you like this jewel, here are other associated signatures :